Working in new and foreign cities can make it hard to form the social relationships that enrich our lives. Many times, the workplace and hotel are the limited options with which consultants find themselves. But that doesn't have to be the case.
Meetup.com is an online networking site that has been connecting locals and travelers based on personal interests and networking.
Each city has a list of professional- and personal-interests groups open to anyone brave enough to create his or her own account and jump into the conversation.
"Meetup is the world's largest network of local groups. Meetup makes it easy for anyone to organize a local group or find one of the thousands already meeting up face-to-face. More than 9,000 groups get together in local communities each day, each one with the goal of improving themselves or their communities."
"Meetup's mission is to revitalize local community and help people around the world self-organize. Meetup believes that people can change their personal world, or the whole world, by organizing themselves into groups that are powerful enough to make a difference."
So, the next time you find yourself in a new city with the itch to get out and make some friends, consider Meetup.com!
Here's an example of how it works.
1. Create an account.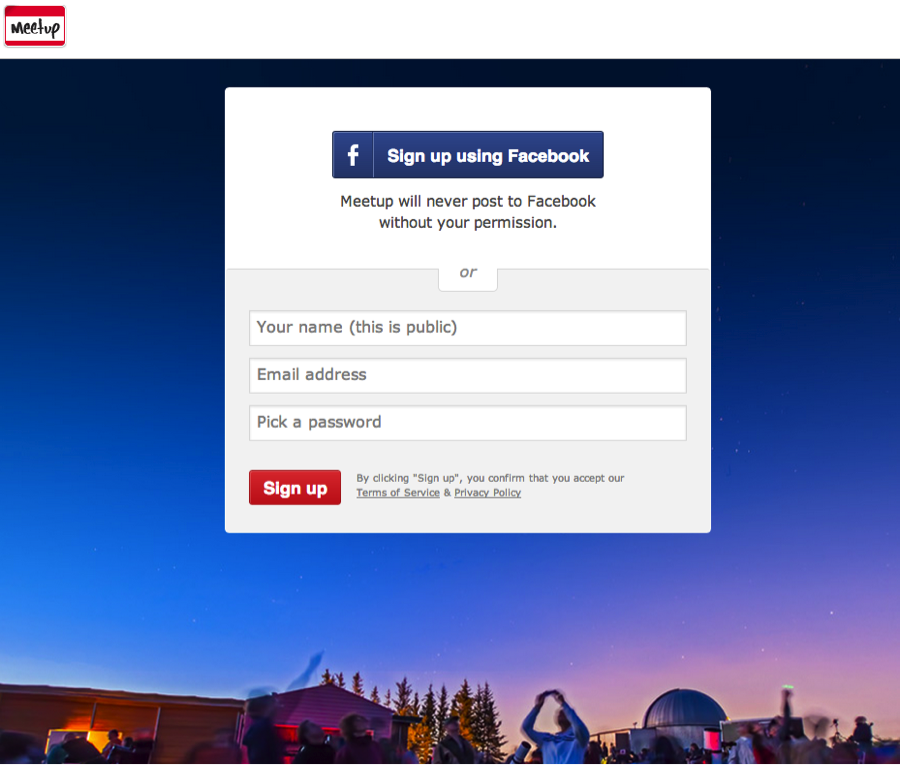 2. Discover groups of interest.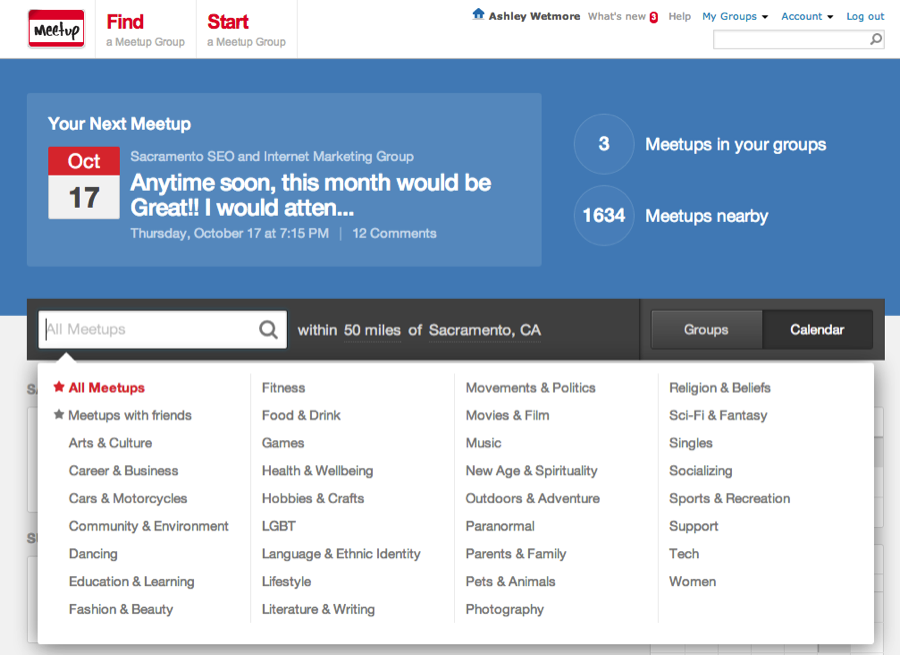 3. Join and introduce yourself.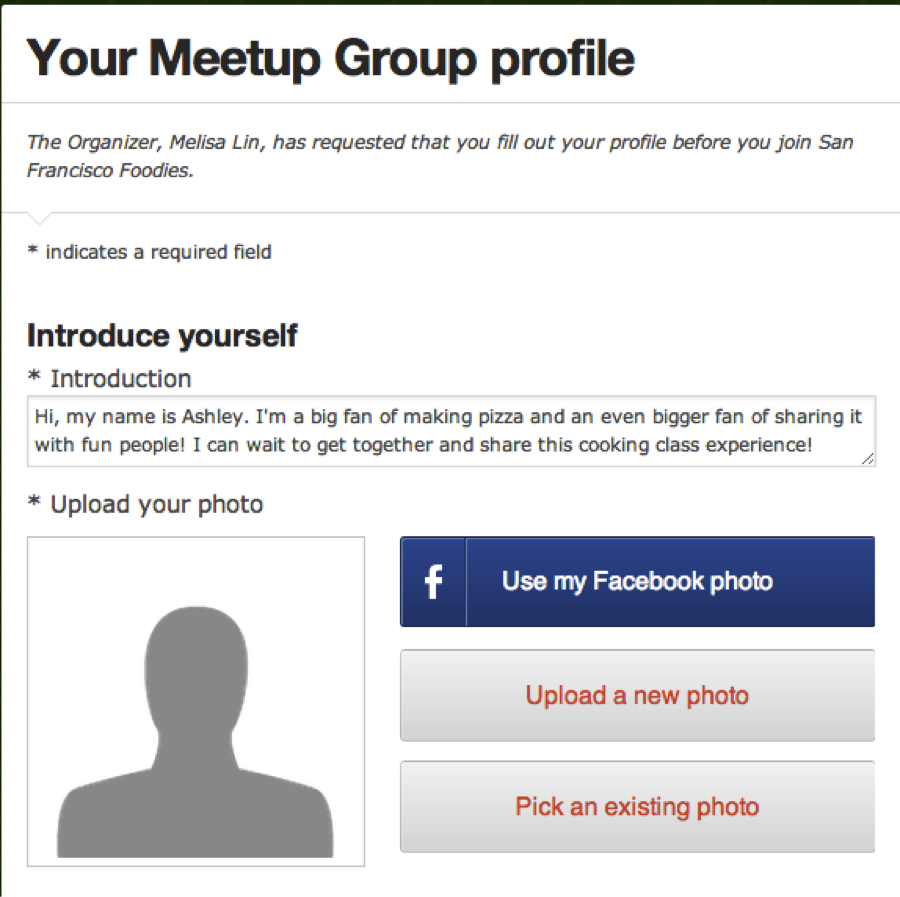 4. Attend the next meeting.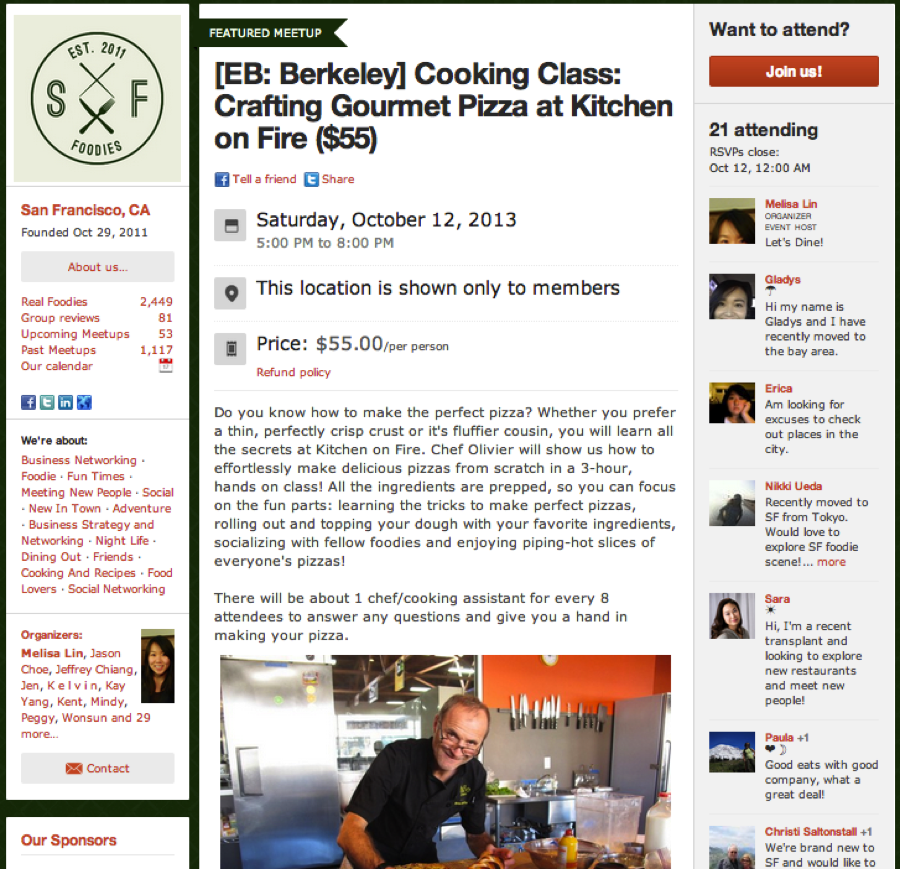 You may also like: 4 Apps Every Traveling Consultant Should Consider