Imagine this familiar feeling. You're in a new city and a new airport. You know you have an hour to kill before your flight begins boarding. The rows of black chairs are filled with only awkward spaces left between wayward travelers.
It's roughly 6pm and you want to get a quick bite to eat, catch a game or maybe you noticed an unusual surplus of children under the age of 5 gathering around your gate and want to pick up a bottle of Excedrin for good measure. Now an hour may feel like plenty of time but because this is your first visit to this particular airport or terminal you waste precious time contemplating whether or not it's worth it to venture far from the gate.
What if you could have the terminal layout, features and an in-depth report of your flight, status and wait time to board in the palm of your hand? No more wasted time in hesitation or walking aimlessly in an unknown direction. What if you could enjoy your time? Know what's available to you and have a constant update to your flight and wait status?
This is where the world of smartphone applications comes to the rescue. There are so many options out there that can stream line your experience these days. One app that stands out for us is GateGuru.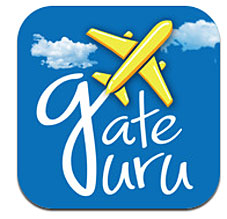 This app gives you a 360 perspective of your trip. Even once you become familiar with your surroundings the app keeps you updated on all your trip statuses as well as constantly updates your trip and drops any information that becomes irrelevant as your journey proceeds.
Features:
Journey Card
Airport Weather
Check-in Terminal
Flight Departure Status & Wait Time
Airport Specific Information
You may also like: 4 Apps Every Traveling Consultant Should Consider
*Disclaimer: Healthcare IS is not affiliated with this product and therefore unbaised. This article is merely a presentation of what is available and not a promotion.